Technology

Technology

we focused on complete technology based education with an affordable...

School Locator

Qualitative Focus

Qualitative Focus

We focused on complete technology based education with an affordable...

Our Teachers

Our Teachers

DIS has strict recruitment policies for selection of Teachers. Even...

Our Facilities

Our Facilities

We provide world class facilities for our students which include

Milestones

Milestones

Since the beginning of our journey, the achievements we made...

Awards

Awards

Dream India Schools COO & Krishnaveni Talent Schools Chairman respected...

All-Round Fitness
To teach the child
BE THE CHILD
Testimonials
What our extended family say about us.
Dream India School says, "I am always with you to take you in the right direction. You can teach a lesson for a day. But if you teach a student to learn new things by creating curiosity, he/she will continue the learning process as long as he lives." All this happens because of our Dream India School.
Mr. M. M. Shahzad Ahmed
Principal, Kompally.
No dream India Teacher gives spoon feeding to students. We always give the conceptual training to them. We at Dream India never catch a fish for the students, but we teach them how to catch it for themselves.
Mr. Nageshwar Rao Vijjini
Principal, L.B. Nagar.
It's a fact that most of the students aspire for success in IIT and other competitive exams. We, at DIS, give the students subject mastery, application skills, logical thinking, concentration power and grasping ability.
Mr. Ramakrishna Vishnubhatla
Subject Expert, National Office, Hyderabad.
Our DIS is not just an institution. It's a strong and gigantic banyan tree. In Indian culture, there is a prominence for this tree. This tree is treated as the most sacred one. Its appearance is very great that it will spread to a very huge area. It protects a person who takes its shelter. DIS is same as this tree. The main trunk being our great master minds Mr. M.M. Sheriff & Mr. Raju Sangani and we are the branches of it. Any teacher, who joins DIS, feels very homely & sacred environment.
Mrs. Kalyani. G
Teacher
We enjoy spending time with our most lovable students. We give our students activity based education. Hence, our students too love our teaching method and learn the concepts so well and remember for a longer period of time.
Miss Zeeshan Vaseem
Teacher
I have full confidence in the future of my children after joining in DIS. This is the safest school in the world. It is taking complete academic responsibility of our children.
Mr. Raju Miriyala
Parent
My son is doing excellently after joining this Dream India School. Thanks to DIS.
Mr. R. Madhu
Parent
Our school is the best in academics & activities. Teaching and learning is really a wonderful experience in our DIS. It is the No.1 school in India.
Mrs. Ramavani Yellapragada
Teacher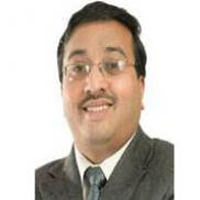 Mr. Naveen Nischal
Head - Legal
Naveen Nischal plays a strategic Legal role in the Dream India leadership team. He has been associated with several MNC's/ Corporate companies since 2002 in the core support. He is a Master in Law Graduate and has hardcore experience in Leasing in IT and Infrastructure, construction, real estate, hospital industry, mergers, and amalgamations.
As an Legal professional he played a key role in architecting and developing an Legal structure for an IT/ and infrastructure companies/ construction companies. With expertise in SEZ act and policy was responsible for placing earlier companies as one of the leading SEZ on national scenario. He is the source of Inspiration/ Transparency/ Responsiveness/ integrity / Creativity / Passion for excellence and Leadership skills.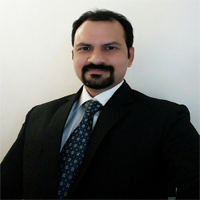 Mr. Siva Kumar
Head - Marketing and Enrollments
Siva Kumar heads Marketing and Enrollments – conceptualizes and implements Marketing strategies for brand building; plans and directs Marketing operations to maximize enrollment.
Siva Kumar has ample experience in Education, FMCG and Telecom industries in the areas of Sales and Marketing. Prior joining to DIS, Siva Kumar worked with Delhi Public School, VLCC, Reliance, L'oreal and Garnier.
Siva Kumar holds a Master's degree in Business Administration.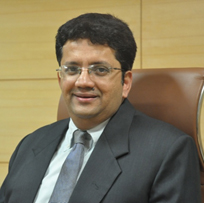 Mathew Mathew is a talented and experienced HR professional . He is best known for his adherence to recruitment strategy , evaluation and talent selection frame works and Human Resources Management Systems ( HRMS ) . He is a strong proponent of Management information systems (MIS ) and best practices in HR.
As Head- HR , for Dream India School , he serves on key aspects of Corporate Recruitment and end to end human resources strategies and also shouldering responsibilities of all DIS schools spread over 9 states . He has rich experience is working with MRF Ltd, Kelly Services , Mafoi (Randstad ) and Everonn Education Ltd.
He is a graduate in Commerce from Madras Christian College and has also completed his MBA from St. Josephs College of Engineering.